Solar Panels Cleaning System Providers, Solar Panel Cleaning System In India
Incorporated in the year 2008, Sai cab Tech is the leading manufacturer, supplier and exporter of fine grade solar panels for electric generations. We never compromise in the quality standards of solar panels and power systems manufactured at our organization. We are an ISO certified company to provide best grade solar panels in India. We have top-notch technology measures while manufacturing hi-tech solar panels. Our comprehensive range of solar panels include electrical transformers, electrical panels, EPC for all Renewal energy project, HT /LT electrical power cables & conductors, marine cables, all electrical installation work, telecom infrastructure, telecom cable inclusive of optical fiber cables, hybrid cables and cables for special application. We are superior suppliers of Solar Panels Cleaning System Providers worldwide. Our solar power panels are utilized in various sectors for the purpose of electricity generation on a large scale. Our high tech solar power panels are utilized in households, hospitals, industrial platforms, and various other commercial sectors.
Solar power panels are easy to install, it needs large space and can emit huge amount of electricity. We have immense of sunlight available on earth solar power panels make effective use of sunlight. It is renewable source of energy and it will never degrade or vanish like fossils fuels. It does not emit any harmful gases or fumes while transforming sunlight into electricity. It has batteries installed for the proper/efficient use of electricity generated. It is available on grid and off grid textures. The batteries installed enable the system to store the excess amount of electricity which is generated for the future use. It is a cleaner and safer measure for the safety of the mother earth. It is a one-time investment whose fruits will be ripped in the future too. It is a cost-effective measure doesn't emit any gases. It has proposed several eco-friendly measures such as electronic vehicles due to availability of solar panels. Government is moving forward to install large numbers of electronic vehicles and electronic vehicle charging stations. Government is providing subsidies on the application of electronic vehicles and adoption of solar power plants for electricity generation. We offer power panels at subsidized rates to our valuable clients.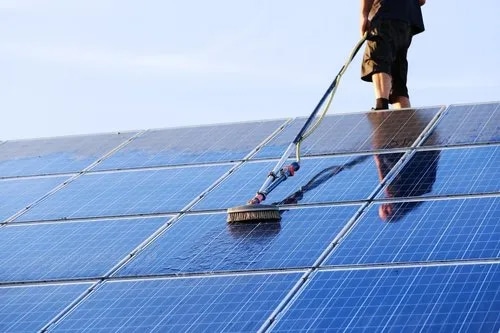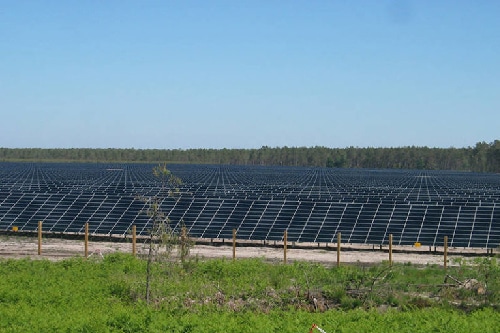 Benefits of the solar power panels:
We are leading solar panel cleaning system provider in India. We have efficient cleaning systems for solar panels. These are made from high grade raw materials. With the efficient cleaning systems solar panels can last up to more than 25 years. We offer solar panel cleaning systems at reasonable prices in India as well as countries spread across the globe. Our solar panel cleaning systems provides hassle free service throughout its life span. We have used top-notch technology while manufacturing top-notch solar panel cleaning system. They are easy to operate and maintain. Feel free to contact us anytime we are available 24/7 to provide unique solutions for precise requirements of solar power plant and cleaning systems. We are famous solar panel cleaning system providers in India.
We are one of India's fastest growing solar module cleaning system, Solar Panels Cleaning System Providers, Solar Panel Cleaning System In India, Solar cables manufacturer, EV Charging Stations in Gujarat