Solar Rooftop System Under Subsidy
Nowadays, solar rooftop is gaining pace in every residential and industrial sector. It has become a vital source of energy in every sector today. Solar rooftops are proven technology which involves in the production of heavy amount of electricity at nominal costs. These are a renewable source of energy. It is a sustainable electricity generation process. Solar rooftops have reduced the burden of electricity generation. Solar rooftops involves in the generation of hi-tech electricity on a large scale without causing any harm to the environment. Solar rooftops are renewable energy source which is ideal for harnessing the energy of sun. Solar rooftops have optimized the sun energy which was wasted it is a natural source of energy which makes the effective use of sunlight by evolving electricity from it. Rooftops that holds PV module is known as solar rooftops. With increase in the safety measures for the environment solar rooftops have shifted towards clean, reliable and affordable electricity in India. It's visible in the blistering proliferation of solar panels mounted on the roofs of homes, structures, academies, government structures and indeed businesses, i.e. solar panels for corporate use, solar panels for office structures, and solar panels for home.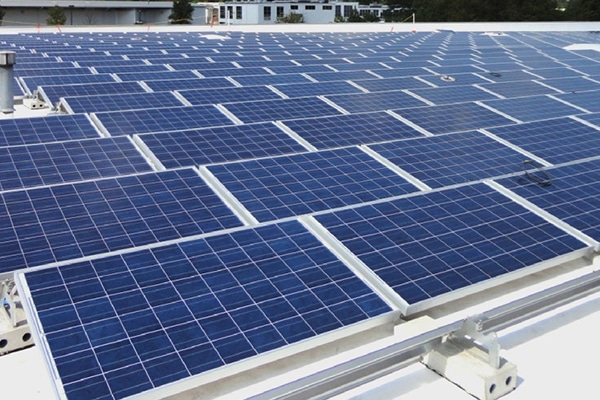 Let us consider what a solar rooftop is and what the process is:-
Solar rooftops are panels that are placed on the rooftop of the commercial, residential or institutional buildings.
Solar rooftops capture the light emitted by sun and convert it into electrical energy.
The hi-tech setup of the solar rooftop is also known as photo vaultic system.
It is clean source of energy which do not cause any harm to environment and produces huge amount of energy. It is reliable and sustainable source of energy.
Every country or state is highly involved in the more and more effective use of solar power panels as well as rooftops for electricity generation. Solar demand all over the globe is on a verge to make our mother earth a healthy and secure place to live
A solar rooftop panel requires enough space and immense sunlight for efficient generation of electricity and on some days when the sun is dull batteries stored in the panel's work as a savior.
Sai cab tech is the leading manufacturer of high-grade solar roof top in India. We have top-grade roof tops for the hassle free generation of large amount of electricity. We offer comprehensive range solar power systems for various purposes. We have engulfed best quality raw materials while manufacturing the hi-tech solar power systems for electricity generation. Our comprehensive range of solar power panels include; roof top solar panels solar pumping solutions, residential power solutions, solar panels for greenhouse, solar power plant for apartments, solar power plants for roof top, for farms, for building, for factories and hospitals. Solar power panels by Sai cab tech is the result of efficient engineer works, we never compromise in the quality standards of power plants. Our power plants are best suitable for industrial as well as commercial uses. It is the result of extreme quality supervision made by experts. We provide solar rooftops under subsidy to various parts of India as well as other countries. Solar rooftops are renewable and sustainable source of energy. It has batteries to save the excess generation of electricity by storing it for future use. Clients can avail larger quantities at subsidized rates. We will offer unique rooftop solutions for your home. We are available 24/7 to provide effective solutions for your precise requirements. We are widely famous as; Manufacturer Solar Roof Top Under Subsidy, Consultant of Solar Generating Plant, and Solar Panel Cleaning System Providers.
Tag: Solar Rooftop system under subsidy, Solar Panel Subsidy in India -2022