Distribution Transformers: Distribution Transformer Manufacturers, Suppliers, Exporters from India
Distribution transformers are the only power-supplying means for various sectors. Sai CabTech Private Limited is one of the only largest Distribution Transformer suppliers in India. Sai CabTech Private Limited is one of India's leading exporters and manufacturers of Distribution Transformer.
Distribution transformers are essential devices that help make use of power from transmission lines. They are the ultimate step-down transformers decreasing high-end voltage levels down to end-user levels.
One of the best distributors and manufacturers of distribution transformers is Sai CabTech Private Limited. It serves different models of distribution transformers – three-phase, oil-cooled models.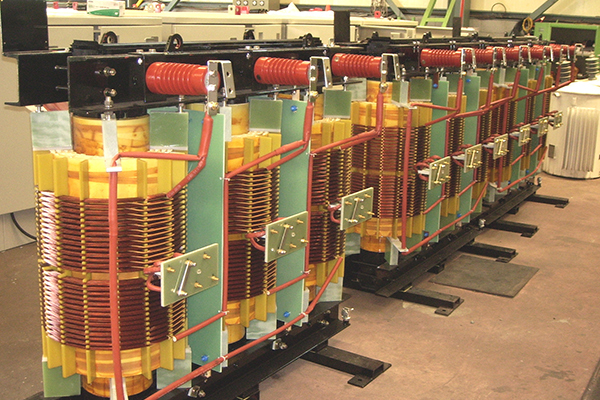 Power voltage demand differs for residential, industrial, and commercial applications. So, we design customized transformers for houses, offices, firms, and other places based on equipment loads.
Sai CabTech Private Limited manufactures the highest quality distribution transformers with capacities ranging from 2500kVA. Power voltage levels of 11kV, 22kV, and 33kV are suitable for three-phase power supply systems.
Our transformers are worthy. They can be used everywhere because we rely on quality and standardization. In order to maintain perfection, we adhere to IS 2026, IEC 76, and BIS 1180 standards. Manufacturing, testing, quality control, and other automated processes require superior tools and technologies. In order to improve the performance of the transformer, our extensive R&D team regularly explores the latest cutting-edge technologies.
We are proud that Sai CabTech Private Limited provides long-lasting, hassle-free quality distribution transformers.
We undergo superior quality considerations and use the best manufacturing national and international standards like IS, BIS, DIN, IEC, etc. Manufactured products are tested with standardized technologies to ensure safety and accuracy for appropriate use. The enterprise delivers distribution transformers with capacities of up to 3150kVA.
We ensure we build our distribution transformers with good HV windings. To ensure high-quality product delivery, Sai CabTech Private Limited uses specialized automation processes.