Sai CabTech Private Limited is an ISO 9001:2008 certified company engaged in designing, manufacturing, supplying, installing, testing, and commissioning a variety of solar power systems for residencies, industries, farms, etc. We are the best residential solar rooftop installation company in Ahmedabad. Solar power systems can provide you free of charge and infinite electricity for many years if maintained properly and also contributes towards a greener environment. Rooftop solar systems are easily installed and require only minimal maintenance.
Residential Solar | Residential Solar Rooftop Solutions in Ahmedabad
Solar energy is the finest form of renewable energy and now it has become inexpensive enough for most households. As the cost of solar power keeps on reducing and state government also provides subsidies for the installation of solar power systems. According to the guidelines of MNRE (Ministry of New and Renewable Energy), 1 to 3 kW will be eligible for a 40% Subsidy and a subsidy of 20% for a system of 3.1 kW to 10 kW. There isn't any subsidy beyond 10 kW of power. The subsidy is offered for residential homeowners who install on-grid solar systems.
Many people expect financing options like EMIs and loans for installing solar plants. The installation of solar power systems may require lakhs of rupees. However, the return on investment is also in the tens of Lakhs of rupees over years, the initial investment matters the most. EMI options are available for people who are stressed about the investment price. As we believe in the thought: of the people, by the people, for the people. We recommend a variety of financing options for residential clients.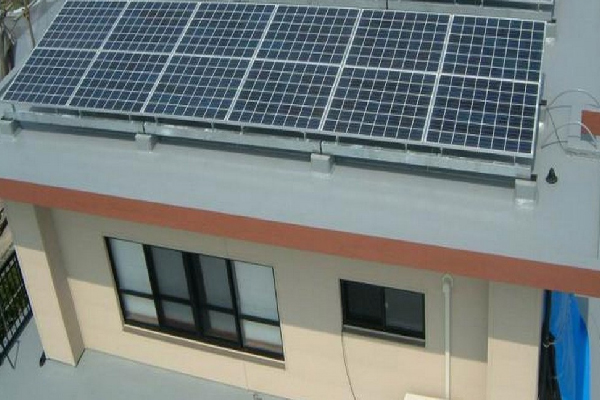 Residential Rooftop Solar Panel System | Residential Rooftop Solar Solutions In Gujarat
It is obvious that once you have paid for the installation cost, you can consume free electricity for decades. We provide 25 years performance warranty for panels and 5 years inverter warranty. The latest solar panel models offered by us can last quite a bit longer than that if cleaned and maintained properly. Though it does not require regular cleaning and maintenance, the cleaning should be done twice a year and the maintenance cost is also less.
Based on the energy requirement and space consumption, any of these panels: poly, mono, mono perc panels can be used. Polycrystalline panels have lesser efficiency rates compared to monocrystalline panels thus they generate less power per square foot. Mono PERC Solar Panels can be used for both commercial and residential projects it comprises stern water exterior passivation and home rear associates that make a large amount of light capture, mono PERC solar elements are paving the way for considerably increased PV system competence.