Solar Rooftop System with Subsidy in India
Harnessing solar power is now even more affordable and accessible with the Solar Rooftop System with Subsidy offered by Sai Cabtech. As a forward-thinking and eco-conscious company, we are committed to making clean energy a reality for homeowners and businesses by providing cost-effective solar solutions.
Our Solar Rooftop System with Subsidy is designed to make the transition to solar energy smoother and more economical. Here's how it works:
1). Assessment and Customization: We begin with a comprehensive assessment of your rooftop to determine the optimal solar panel placement and system size for your specific needs. Our team of experts will work closely with you to understand your energy requirements and tailor the system accordingly.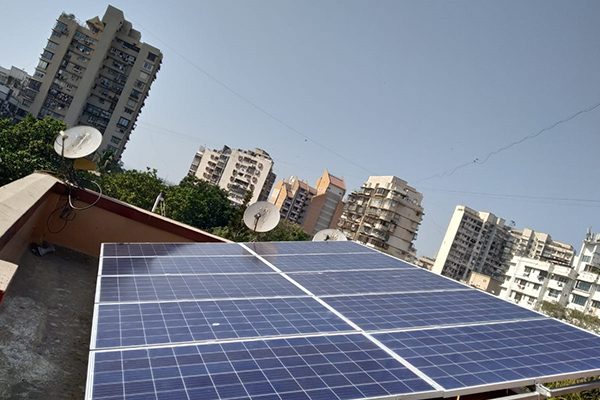 2). Subsidy Benefits: The Solar Rooftop System comes with government-backed subsidies and incentives to make the installation more budget-friendly. Our team is well-versed in the subsidy application process and will assist you in accessing these benefits, ensuring you maximize your savings.
3). High-Quality Components: Sai Cabtech uses state-of-the-art solar panels, inverters, and mounting solutions, all of which are known for their efficiency and durability. Our commitment to quality means that you receive the best components for long-lasting performance.
4). Professional Installation: Our experienced team handles the installation process with precision and efficiency. We ensure that the solar panels are securely mounted, and the system is integrated seamlessly with your electrical setup.
5). Savings and Environmental Benefits: Once the Solar Rooftop System is operational, you'll start enjoying reduced electricity bills. By generating your electricity, you decrease your reliance on conventional energy sources, contributing to a greener environment.
6). Regular Maintenance: Sai Cabtech offers maintenance and support services to keep your solar system in optimal working condition. This ensures the longevity of your investment and consistent energy savings.
At Sai Cabtech, our goal is to promote sustainable living while making solar energy accessible to everyone. With the Solar Rooftop System with Subsidy, you can make a sound financial investment while reducing your carbon footprint.